BLOOD DRIVE
Approximately every other month, Holy Spirit conducts a Blood Drive in the Activity Center (gym). In addition to donors, volunteers are needed to help with phone calling prior to the drive and to serve as hosts on the day of the event. Please click here for additional details on dates and how to sign up to give.
Contact: Matt Kilroy at 616-304-5718
CHRISTIAN SERVICE
The Christian Service Committee takes care of the needs of many throughout the year with baskets of food provided to families at Thanksgiving and Easter. At Christmas time, the "Star" Program provides for special needs for families in the Steepletown area and for the HELP Pregnancy Crisis Aid Center.
Contact: Julie Laske at 616-295-6557  
FUNERAL BUFFET
Ministry to those in grief is an important Christian value. Holy Spirit offers a luncheon after funerals of all parishioners. There is always a need for those who are willing to make salads and/or desserts for these luncheons. There is also a need for any who wish to prepare and serve foods and clean up.
Contact: Marcella Maddox at 616-791-6919, Janet Kenny at 616-453-6643, or Barbara Larsen at 616-453-4779
GOD'S KITCHEN
The Holy Spirit Family is responsible for having workers to help serve food at God's Kitchen (a ministry of Catholic Charities West Michigan) to those less fortunate on the first Sunday of each month. Please consider sharing your time to help this special service ministry.
Contact: Janet Kenny at 616-453-6369
GREETER MINISTRY
Help us grow our newest ministry! Greeters share the light of God within them as they smile, open doors and welcome parishioners at each of the entrances to church before masses. Families and all ages are welcome! Greeters may set their own schedule, even working different masses, and are asked to arrive about 20-30 minutes before mass.
Contact: Cheryl Iveson at cheryl.iveson@gmail.com
HOLY SPIRIT MOMS GROUP
Motherhood is a vocation. Holy Spirit Moms Group is a ministry formed to provide a source of spiritual and emotional nourishment for mothers in our parish. We have a variety of opportunities to get involved! For more information or to get involved contact Carolyn Gleason.
Every first and third Tuesday of the month we offer a playgroup for children 5 and under from 10:00-11:00 am. Your child can play while you have fellowship with other moms.
Attend one of our moms night out activities. We offer a variety of opportunities for you to connect with other moms in a fun social setting.
Every Friday morning in the church nursery we pray the Rosary from 8:20-8:45 am. Bring your child to play while you pray and spend tome with Mary, our Mother.
Help us provide meals to families who have just had a baby!
On the 2nd Wednesday of every month join us in the chapel for Adoration and Confession from 10:00-11:00 am. Children are welcome and encouraged to enjoy this sacred time with their mothers.
KNIGHTS OF COLUMBUS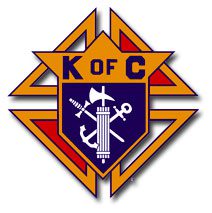 Becoming a Knight can transform your life. As a Knight, you have the opportunity to support your parish, give back to your community, and most importantly grow in your faith. Holy Spirit Parish has a council that meets once a month and provides many services to the parish throughout the year. If you have been interested in expanding upon your Catholic faith and are looking for a social connection, then the time to act is now!
The remaining 2018/2019 Knights Breakfasts are:
September 22nd
November 17th
Contact: Dan Morris, Grand Knight at 616-735-9457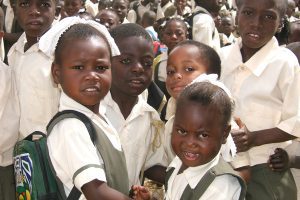 HAITI TWINNING
Holy Spirit Parish has a twinning relationship with a parish in Seguin, Haiti. Through a monthly collection of money and supplies the Haitian parish is supported. Through periodic visits, each parish is enriched. The Haiti Committee meets monthly and oversees all dimensions of the twinning process. New members are always welcome.
Contact: Dan Twardowski at 616-453-7028
COMMUNION TO THE SICK AND HOMEBOUND
The Eucharist is the most important gift the parish can bring to those who are sick or unable to come to Mass. Family members are welcome to contact the parish office about bringing Communion to relatives. Parishioners are also invited to join in this ministry to others in need. Communion may be brought after Sunday Mass, on First Fridays, or anytime.
Contact: Parish Office at 616-453-6369
NATURAL FAMILY PLANNING
Natural family planning (NFP) is fertility awareness, which is simply knowledge of a couple's fertility. It is a means of reading the body's signs of fertility and infertility. Practicing NFP is 100% natural — there are no drugs, chemicals or devices involved, which is one reason many today find it to be a positive and refreshing alternative to contraceptive methods. NFP honors our dignity as persons by respecting the natural rhythms and functions of the body. It is very common to hear couples who use NFP speak of an increased awe and respect for femininity and their mutual fertility, and a greater sense of empowerment through self-knowledge. For additional information, click here to visit the Grand Rapids NFP website, or click here to read a related blog post.
Contact: Julie Cook at 616-843-1236 or by email
PRISON/JAIL MINISTRY
The Prison/Jail Ministry is an outreach of Holy Spirit Parish to those men and women who are incarcerated. This also includes ministry to their loved ones. Trained participants provide a Catholic presence sharing God's peace through the Blessed Sacrament, Holy Scripture, and personal contact. This ministry lets all involved know that they are not alone.
Contact: Parish Office at 616-453-6369