WELCOME!
If you are visiting this page, it means you are planning your wedding! Congratulations! We understand that this is a very exciting, busy, (and sometimes stressful) time. We are here to help. Following is information about our parish wedding procedures, as well as help in planning your liturgy and music. We invite you to acquaint yourself thoroughly with the materials and guidelines presented here. They have been prepared with an eye toward making your wedding day both beautiful and memorable, and we hope you will find them most helpful in that regard.
Get Started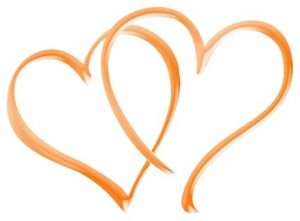 The first thing you'll want to do before planning your ceremony is to schedule the date and time of your wedding with our Pastor, Fr. Mark Peacock. He can be reached by calling (616) 453-6369. You may also speak with our Secretary, Michael Morrison, to answer any questions you may have. Since our wedding calendar fills up quickly, we suggest that you schedule your wedding liturgy at least six months in advance. After you schedule your wedding date, you will have private, follow-up meetings with Fr. Mark to discuss premarital preparation classes and wedding planning.
Holy Spirit Wedding Policies and Guidelines
Once you have scheduled your wedding date at Holy Spirit, it is time to start planning the details of your wedding liturgy. We have designed our Wedding Policies and Guidelines to help you in your wedding planning. In this booklet you will find our policies, procedures, and other general information to answer many of your questions regarding your wedding at Holy Spirit. You can download the booklet from our Wedding Planning Page.
Plan Your Wedding Liturgy
You probably already have a lot of ideas about the kind of wedding liturgy you would like to have. One of the first things to consider is whether you will have a Full Mass (with communion) or a Liturgy of the Word Ceremony (without communion). Our Pastor will help you determine which option is best for your circumstances, and he will also assist you in planning many of the other details for your ceremony.
Choose Your Wedding Music
The selection of music for your wedding ceremony is a very important process. Visit the
Wedding Planning Page
to find many resources that will help to get you started. The Director of Music,
Joe Houdek
, will set up a time to meet with you and finalize all your music selections approximately one month prior to your wedding date.
Attend the Wedding Workshop
Every couple getting married at Holy Spirit is required to attend a Wedding Workshop, held on two consecutive Saturday's each February. The Wedding Workshop is a premarital preparation class that is designed to help the couple better understand what is being asked of them prior to entering into this sacred bond, discuss important topics such as communication, finances, family, and to discern if marriage is the life God is calling them to.