Holy Spirit is proud to offer many unique faith formation opportunities for children, at many different times throughout the week and year. These are in addition to the regular religion classes offered by the school and the Wednesday Night Religious Education Program. You may read about them below, and contact the Religious Education Department if you have any additional questions, or if you'd like to get involved as a volunteer for any of our programs.
CONTACT: Religious Education Department – Phone: (616) 453-1591, Email: dschoof@hsparish.org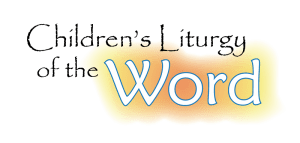 Children's Liturgy of the Word (ages Kindergarten-5th grade) – Sunday's during the 10:30 AM Mass. 
This program happens during the 10:30 AM Mass. At the beginning of the Liturgy of the Word, Fr. Mark dismisses the children in grades Kindergarten through Fifth grade to go with adult leaders for the Children's Liturgy of the Word. The children will hear the scriptures proclaimed using simpler language and then reflect on them. The children then return to Mass in time for the Liturgy of the Eucharist. This program runs from October through the end of April and utilizes 6 teams of adults/high school youth. There is no registration required.
Vacation Bible School (Grades K-5th for the upcoming school year)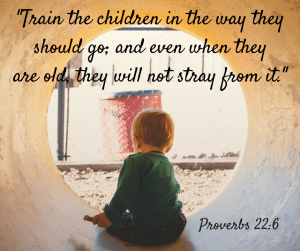 Vacation Bible School is an exciting and super fun way for kids ages Kindergarten through fifth grade to learn about scripture. Our program is usually run the week after school is out for the summer. The program of four evenings, Monday through Thursday, runs from 6:30-8:30 PM. The children learn scripture stories and play games and create crafts related to the scripture or theme for the year. In the past we have had Cooking with God, Peace, Love, and Jesus is the Rock, Castles (Saints) , J.C.'s Clubhouse (Sacraments), and this year's was Pair O' Bulls Ranch (Parables). This program needs adults to lead the children through the stations and teens to run the stations. There is a registration required and a $10 per child fee to cover the costs of supplies for the 4 nights.
Family Gatherings
During the year we will have family gatherings to prepare for the upcoming Advent seasons. We will have a potluck, prayer, and a service activity. When the time comes, reserve your family's spot by calling the Religious Education Office with the number of children and adults planning to attend and whether you are bringing a main dish, a salad, or dessert. (616) 453-1591 or dschoof@hsparish.org. The gathering will be advertised in the bulletin each year with advanced notice. All are welcome!
Religious Education Program
We offer a wonderful Religious Ed program on Wednesday nights from 6:30-7:45 PM. All children in grades 1-8 attending public schools are welcome. Please contact Our Religious Education Office for more information. (616) 453-1591 or dschoof@hsparish.org.