Our Parish Community works best with many hands supporting the mission. To determine if you are a good fit for any of our current paid positions, volunteer opportunities, or internships, please reach out to us and complete the appropriate position application. As an organization that serves children, we are committed to high procedural standards for vetting applicants. All new employees, volunteers, and interns must complete the Virtus Protecting God's Children training before beginning their tenure. More information about our Parish requirements for working with children are available here.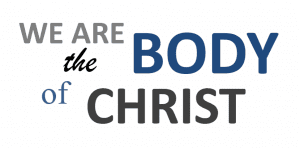 OPEN PAID POSITIONS
Director of Donor and Ministry Development (Full Time)
The Parish of the Holy Spirit, a Catholic community of 1,500 families in Grand Rapids, Michigan is seeking qualified candidates for the full-time position of Director of Donor and Ministry Development.
The individual will support the culture, mission, and vision of the parish and develop coordinated strategies to communicate with parishioners, school families, and potential donors in the community about the opportunities of living and supporting the Catholic faith at Holy Spirit.
Skills Required and Preferred:
Extraordinary written and verbal communication/interpersonal and public speaking skills
Self-directed with the ability to make quality, independent decisions
Strong analytical and organization skills with the ability to interpret complex data
Results oriented strategic thinker
A charisma for building relationships with parishioners, administrators, employees, and outside community members
Demonstrated ability in developing and implementing marketing plans
A knowledge of estate planning, financial instruments and donor advantaged strategies
An ability to turn conversations into commitments
Ability to maintain the strictest level of confidentiality
Education and Experience:
Bachelor's Degree required with an emphasis in Business, Finance, Marketing, or Communications or equivalent education and experience
5 years' experience preferred in a sales and marketing leadership position
The salary is commensurate with experience and the parish offers the full array of benefits including health insurance, retirement, disability, life insurance, paid vacation, and tuition discounts. Qualified applicants should provide a cover letter and resume to the Parish Business Manager via email (preferred) dnowicki@hsparish.org by July 14 or by mail to:
Parish of the Holy Spirit
ATTN: Daryl E. Nowicki
2230 Lake Michigan Dr NW
Grand Rapids, MI  49504
OPEN VOLUNTEER OPPORTUNITIES AND INTERNSHIPS
Catechists and Catechist helpers
We are always seeking faith-filled individuals to volunteer as catechists and helpers for our Wednesday Night Religious Education Program. This is an excellent opportunity to answer your baptismal call to go out and spread the Good News. A catechist should be an active participating Catholic, willing to continue to grow in their own faith formation, and be an excellent example of Christ's love for their students. Contact dschoof@hsparish.org for an interview and to begin training. All diocesan policies for volunteers will be followed.
Outreach Volunteers
We are looking for adults (18+ years) that want to serve others in our outreach programs such as food baskets, Christmas baskets, blood drives and other opportunities. Contact Deb Russo, 616 453-6369 at the parish office for more information.