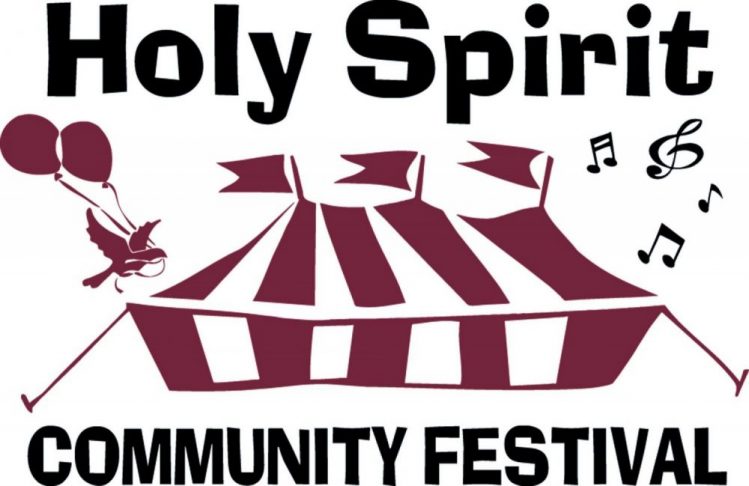 Sunday, September 16, 2018 | 11:00 AM – 5:00 PM
The Holy Spirit Community Festival is an annual event that has been going on for more than 30 years. Festival was originally created as a family picnic on a Sunday afternoon to welcome new families to the School and Parish, to celebrate the end of summer and to have an afternoon of fun with those in our community. This year, we are going back to our roots, celebrating on just one day with music, food and games for old and young alike. Festival is a community celebration that you don't want to miss!
Schedule of Events:

11:00 AM – 4:00 PM  |   Pig Roast – Ms Piggies BBQ
11:50 AM  |  50/50 Raffles – A new 50/50 Ticket will be selected every hour on the 50 minute mark. (11:50, 12:50, etc.)
1:00 PM  |  Bingo and Euchre tournament begin
4:30 PM  |  Grand Prize $10,000 Cash Raffle Drawing
Stay tuned for further details on games, music and events!
We need your help!
Volunteers are the heart of our Parish Festival and there are many opportunities for you to get involved! You can help set up the Big Tent, staff the kids or adult games, sell raffle tickets, food tickets, 50/50 tickets, serve the delicious food, and so much more! Please visit our online volunteer registration page to sign up! Be sure to check out all four tabs – activities crew, food/beverage crew, grounds crew, and ticket sales/cash office crew, so you don't miss out on any of the fun opportunities!
The Festival committee works hard to make this a great event for our entire community. Those who volunteer may designate their service hours to benefit one of the following Holy Spirit organizations: Garden Angels, 8th grade graduation, Youth Group, Music Ministry, Ushers and the Athletic Boosters. Any organization who has been designated will earn a share in the proceeds from Festival. To read more about any of these ministries and organizations, please visit our ministries page.
If you have any questions, please contact Carrie Miedema by email or at 616-791-8214.
Help Wanted: Bingo Manager
The co-chairs of this festival event are retiring after this year. We need an individual or two to take over and oversee the Bingo festivities. Please contact Karen Kozlowski for more information.
Sponsorship Opportunities
There are a variety of sponsorship opportunities available to support our Parish Festival. For questions, please contact Mike Miedema by email or at 616-299-4367.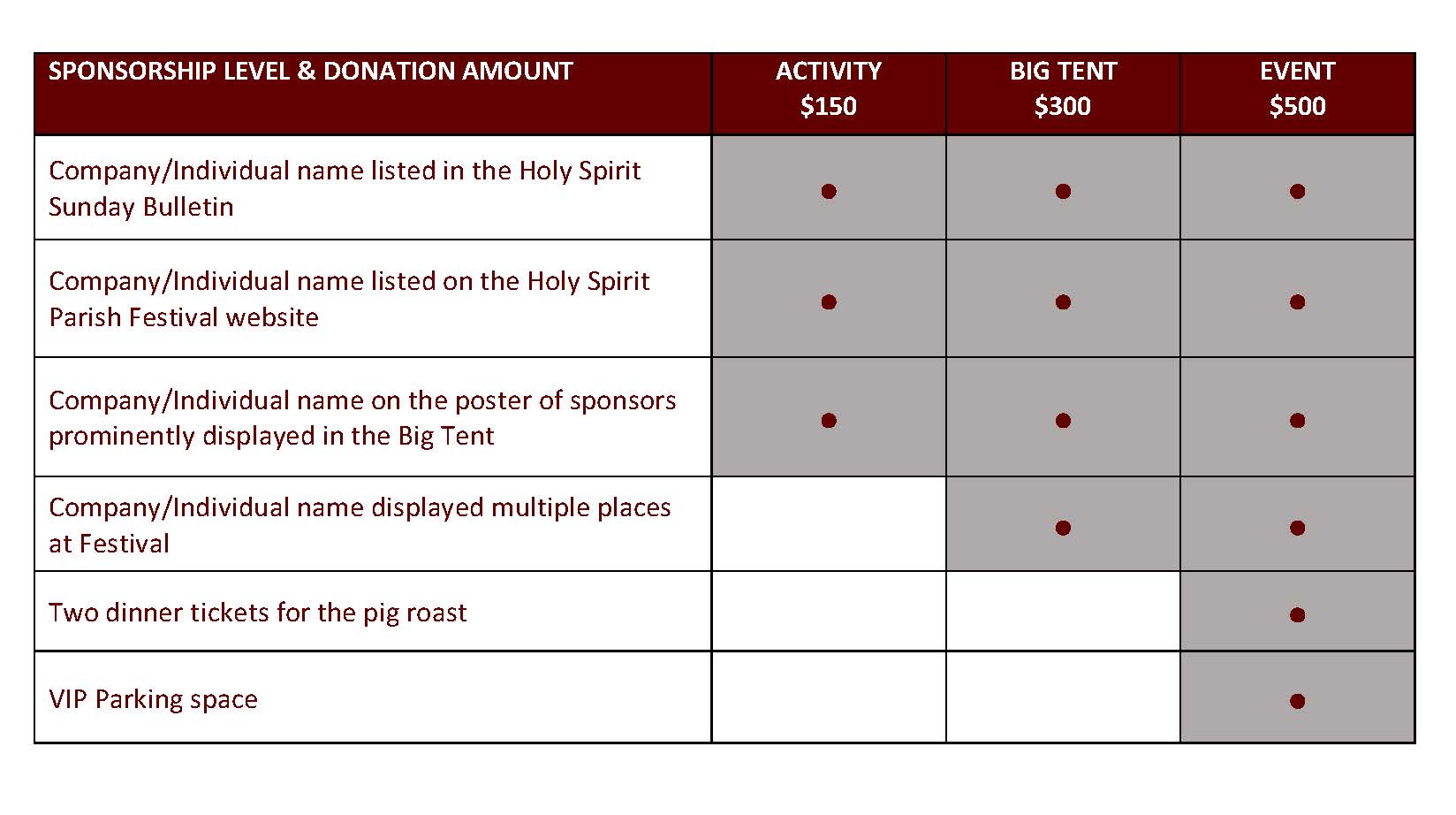 In-kind sponsor – Please let us know if you are interested in supporting Festival with goods or services rather than a cash sponsorship. We do a number of different giveaways with gift cards and gift certificates and would welcome your participation in this way.
Giving back to our community
Each year Holy Spirit gives 10% of the proceeds from Festival to a selected local organization. This year we will designate 10% of all proceeds to the Frank Diehl Legacy Scholarship for students at West Catholic that are members of Holy Spirit. Frank was an active member of Holy Spirit Church, participating with the Next Step Men's Study Group and with several additional organizations within the church. He enjoyed singing, both with the Holy Spirit Chamber Choir and the Diocesan choir.